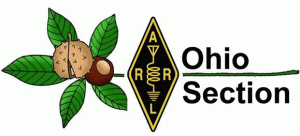 The Ohio ARES VHF Simplex Contest is held each year by the Ohio ARES Group of the ARRL's Ohio Section. The purpose of the Ohio ARES VHF Simplex Contest is to improve station and antenna capabilities and to test coverage areas on "VHF" simplex frequencies. These may be very important in times of emergency, when repeaters have failed, and simplex is the only method of emergency communication.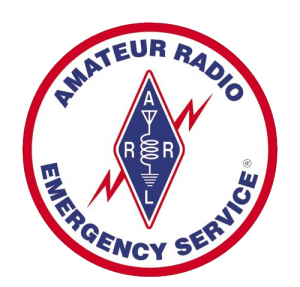 The "VHF" simplex contest is:
Saturday, January 12, 2019 from 1000 EST to 1600EST
The contest is held on the 6m, 2m, and 70cm bands. The full rules for the contest can be found here.
Known planned operators will be posted below. E-mail contest )AT( ww8tf.club to be listed here.

County
Locale
Callsign
Frequencies
Operators
Notes
Carroll
Augusta Twp.
EN90lr
WW8TF/Rover
2m, 70cm, 6m
John N8CD
Jason N8JDM
3:50pm. (Schedule dependent!)
See Details
Columbiana
near East Rochester
EN90ls
K8GQB
6m, 2m, 70cm
Various
Columbiana
Butler Twp.
EN90mv
WW8TF/Rover
2m, 70cm, 6m
John N8CD
Jason N8JDM
3:00pm.
See Details
Coshocton
EN90ch
KC8PUW
2m, 6m
Will, KC8PUW
2m and 6m from 10am until 3-4pm. 6m calling freqs and digital on 50.290 often
Cuyahoga
Brecksville
EN91eh
WW8TF/Rover
2m, 70cm, 6m
John N8CD
Jason N8JDM
10:00am.
See Details
Darke
EN70ra
WA8RUO
6m, 2m
Charlie WA8RUO
10:00am to 2pm-4pm depending
Using "field expedient" antennas to simulate deployment conditions.
Defiance
EN71rg
WD8JVV
6m SSB, 2m SSB
Edward WB8JVV
50.125 MHz, 144.200 MHz
Delaware
EN80kg
W8ERD
6m SSB & FM, 2m FM, 70cm FM
Robert W8ERD
50.125 SSB 200W Steppir beam
52.525 FM ditto
146.49 and 46 FM 100W collinear
446.0 FM 25W collinear
Delaware
Radnor
EN80kj
N8BHL
Stan N8BHL
Franklin
Columbus
EM89kw
W8OMR
Matt KD8TTE
Greene
BARC Clubhouse, Bellbrook, OH
EM79xp
W8GCA
6m, 2m, 70cm
various
FM and digital on standard simplex freqs, also SSB on 6m & 2m
Hamilton
EM79rd
KE8COY
Justin KE8COY & Dan KE8AWT
Hamilton
Anderson Twp
EM79tb
KE8KBO
Clyde KE8KBO
Mahoning
Goshen Twp.
EN90mw

WW8TF/Rover
2m, 70cm, 6m
John N8CD
Jason N8JDM
2:18pm.
See Details
Knox
EN80vi
N8LRG
N8LRG
Medina
Wadsworth
EN91da
W8TB
6m, 2m, 7cm
Jeff W8TB
Medina
Hinkley
EN91df
WW8TF/Rover
2m, 70cm, 6m
John N8CD
Jason N8JDM
11:23am
See Details
Preble
Eaton
EM79qr
K8YR
400' high antenna, 2m FM on published freqs + 147.51 and simplex on 145.470,
also SSB on 144.2
Gary Hollenbaugh, ARES EC
10:00am to 4pm
Preble
Eaton
EM28qw
KI0CT
6m, 2m and 70cm
Jim KI0CT
100w on 6m, 50w on 2 and 70
Portage
Atwater
EN91ja
KD8VT
6m, 2m, 70cm
James KD8VT
vertical polarization fixed station
Portage
Suffield
EN91ha
WW8TF/Rover
2m, 70cm, 6m
John N8CD
Jason N8JDM
12:37pm.
See Details
Seneca
Tiffin
WB8REI
6m on 52.525, 2m on 146.49
Jeff WB8REI
10AM to 12PM
Shelby
Shelby County
K8ZUK
2m, 70cm
various
Portable communications trailer around Shelby County. FM voice and also MT63-2KL
Shelby
Shelby Co. EMA/EOC Building
K8EMA
2m, 70cm
various
10:00 AM to 2:00 PM as K8EMA. FM voice and also MT63-2KL
Stark
Hartville
EN90hx
WW8TF/Rover
2m, 70cm, 6m
John N8CD
Jason N8JDM
1:17pm.
See Details
Summit
Richfield
EN91eg
WW8TF/Rover
2m, 70cm, 6m
John N8CD
Jason N8JDM
10:40am.
See Details
Summit
Twinsburg
KC2MLX
Timothy KC2MLX