The Wayne Technical Fanatics owns and operates the Megalink Reflector for D-STAR. The reflector is an open, public access reflector system to the entire worldwide ham community. The reflector is hosted on a tier-1 datacenter system running the XLXD Reflector software.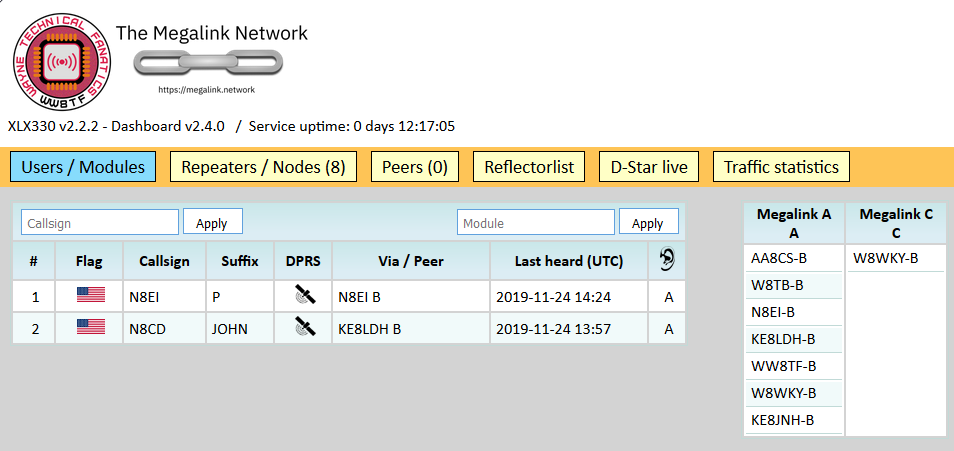 It is registered as node 330 on the XLX/XRF registry. All Pi-Star-based repeaters and hotspots can access the reflector as DCS330, XRF330, REF330, and XLX330 (XLX supported by Pi-Star 4 only). The reflector supports all D-STAR linking protocols – DPlus, DExtra, and DCS with DCS being the recommended protocol if available.
The reflector has all 26 modules enabled (A-Z). Akron-area repeaters and hotspots are found on module A. Link to DCS330A or XRF330A to communicate with the Wayne Technical Fanatics.
Other D-STAR repeater operators who wish to link their repeaters and hotspots but don't want the hassle of running a stable reflector are welcome to use the Megalink Reflector without advanced coordination or arrangement. WTF appreciates your use of D-STAR. We are happy to name a channel after your group if you want to drop us a note.