The WTF operates three APRS Digipeaters and one 2-Way APRS iGate listening on 144.39 MHz.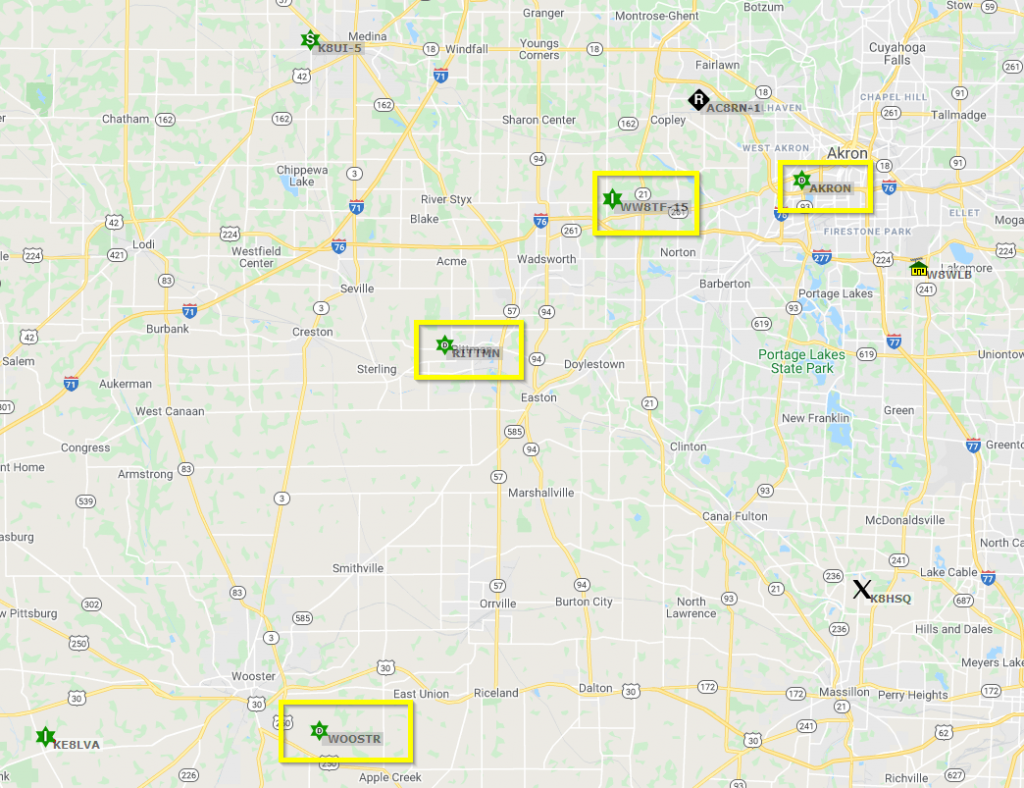 WW8TF-1 RITTMN
From Rittman Ohio with an alias of RITTMN under the callsign WW8TF-1. It's currently running 5 watts into a 7dBi antenna at 125′ above ground based at 1150′ ASL for a total antenna height of 1275′ ASL. It provides very good coverage particularly to the south and southwest of Rittman.
It's based on a Kantronics KPC3 Plus running 9.1 firmware and an Yaesu FT-5200 transceiver.
---
WW8TF-2 AKRON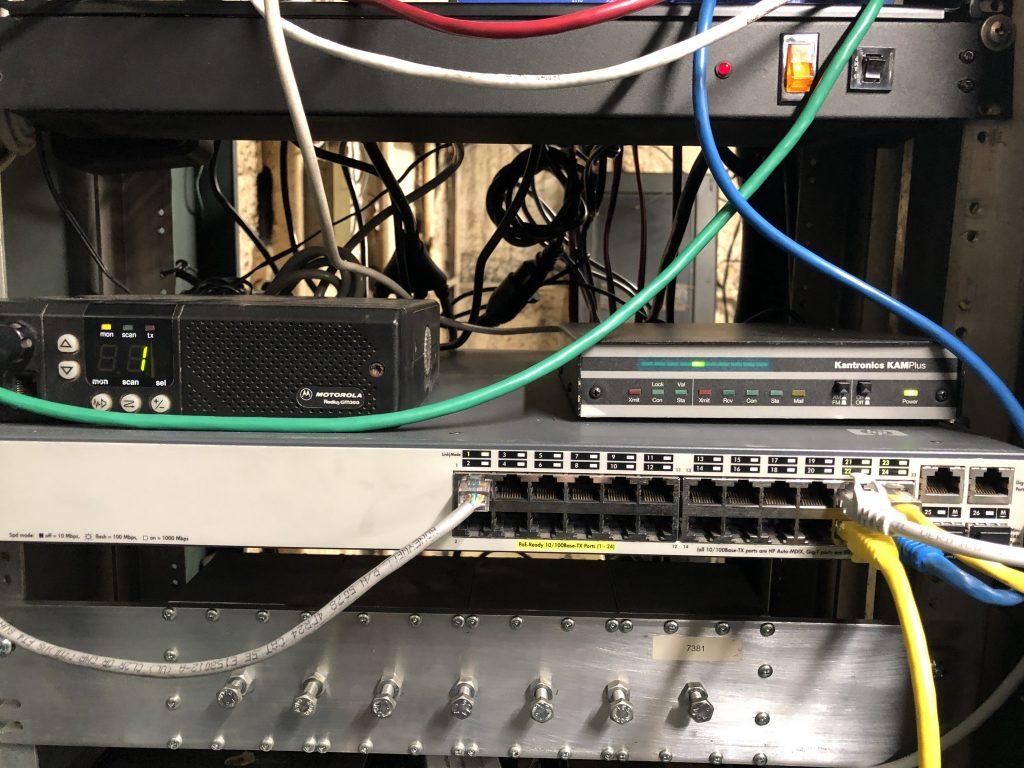 From Akron Ohio with an alias of AKRON under the callsign WW8TF-2. It's currently running about 20 watts into a 6dBi Diamond X200A antenna about 160′ above ground level based at 1150′ ASL, for an antenna height of 1310′ ASL. It fills in to allow handheld based APRS nodes to function in the downtown and Akron metro areas.
The AKRON digi is running a Kantronics KAM+ with firmware 8.2 and a Motorola Radius GM300 transceiver.
---
WW8TF-3 WOOSTR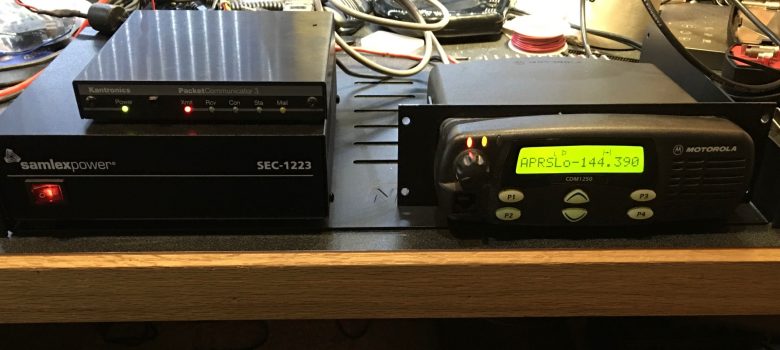 The WOOSTR digi is located on the South East side of Wooster Ohio on a high profile tower with the antenna up about 300′ above ground. This digipeater runs a Motorola CDM-1250 radio at 40 watts and is controlled by a Kantronics KPC-3 on version 8.2. See live info about WOOSTR on APRS.fi here.
---
WW8TF-15 APRS iGate
WW8TF-15 is a two-way APRS iGate located in Norton, Ohio. It is a low profile site intended primarily to relay messages to and from the high profile AKRON, RITTMN, and WOOSTR digipeaters. It is, however a fully-functional digipeater itself as well.
WW8TF-15 is a Yaesu FT-8900 transmitting into a dual-band antenna at approximately 20ft above ground (1190′ ASL). The controller is a Raspberry Pi running Direwolf. TX power is set to 10W for optimizing the iGate <> Digipeater communication.
Coverage Map
Here's an example coverage map from aprsdirect.com that shows our real "heard" coverage of a 10-day period from 10/31/2020 to 11/9/2020.