The Wayne Technical Fanatics is an informal ham radio enthusiast collective based in Wayne County, Ohio and the surrounding areas. The objective of the WTF is to provide a space for experimentation and building of radio-related projects.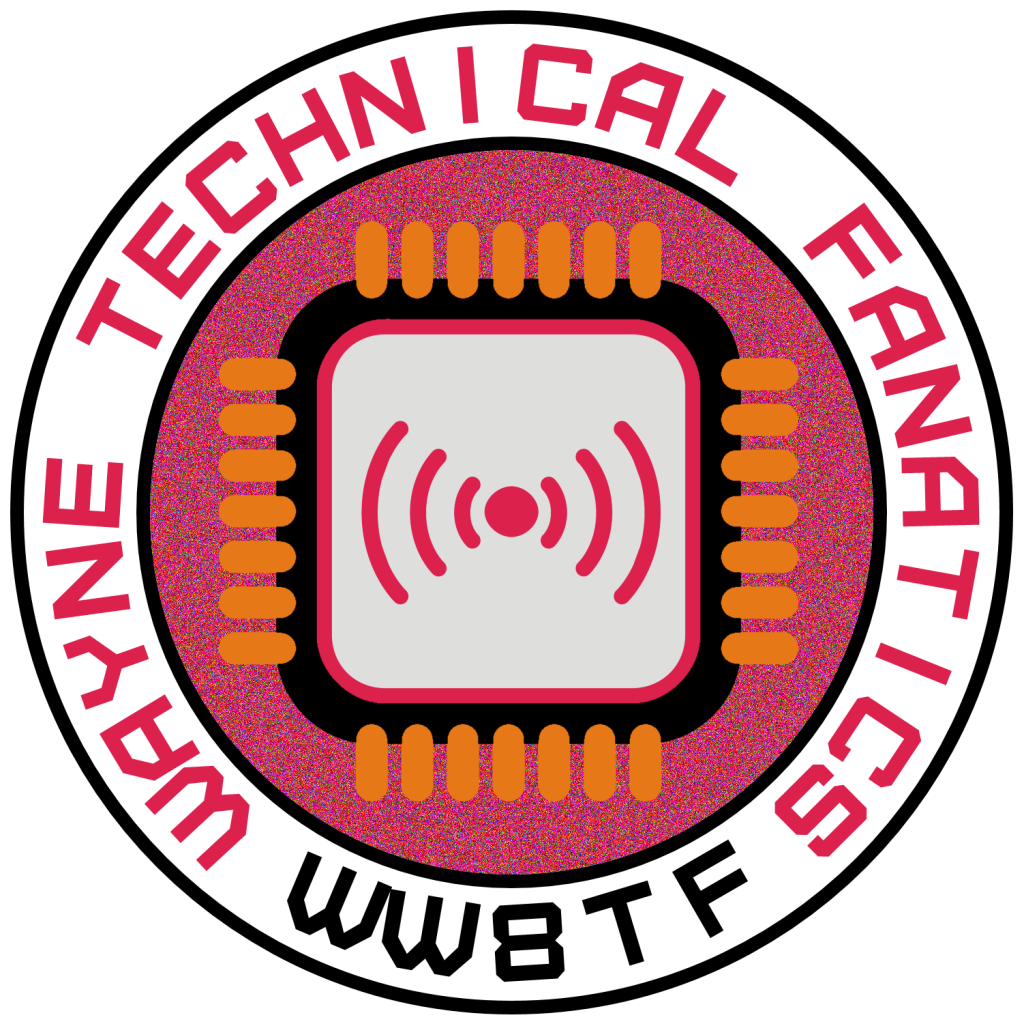 WTF Constitution and By-Laws
Overview
This document expresses the guidelines, organization, and management of the Amateur Radio club known as Wayne Technical Fanatics (hereafter referred to as "the Club"), and serves as Constitution and By-Laws for the purposes where that documentation is required as of December 12, 2014.
Purpose and Mission
The Club exists to further technical advancement and experimentation with technology within and related to the Amateur Radio Service. The Club is based in Wayne County in the State of Ohio, although activities may extend to other locations.
Contact Information
Wayne Technical Fanatics, 376 Cardinal Dr, Rittman OH 44270
email: info@ww8tf.club
Organization and Governance
The Club is an informal organization of primarily amateur radio operators, those with an interest in amateur radio, and their families. In an effort to prevent political issues that arise in many formal organizations from distracting individuals from the primary mission of the Club, every self-declared member of the Club is considered an equal officer. The only formally named officer position is that of the Club's FCC License Trustee, and this position exists only because it is required to maintain an FCC issued club callsign. Governance of and decisions for the Club are handled between those that declare themselves members through polite communication and following generally accepted social norms.
Membership
The Club does not maintain formal membership rosters and requires no annual dues. Activities of interest to members are coordinated between those interested members via email, text, phone calls, on-the-air conversations, social media, face-to-face conversations, and other informal communication. Any individual that wishes to participate in activities with the Club may declare themselves to be members if they wish, and doing so does not commit that individual to any benefit, obligation or liability.
Financial Information
The Club is not permitted to maintain financial accounts, balances, insurance, property, or debts in the name of the Club. All projects and efforts undertaken by the Club will be funded and supported on a
voluntary basis by those involved in the activities and/or those that wish to contribute to the project or effort. Individuals within the Club may have financial interest in property or risk related to those projects or efforts, but the value or risk will remain solely with those individuals.
Club Station
The Club may operate amateur radio stations in the name of the club including repeaters and related equipment, and those stations may operate under the callsign of the Club at the discretion of the Club's FCC license trustee. Ownership of and responsibility for any property or service that comprises any amateur radio station used by the Club will remain with the individual(s) that provide(s) that equipment.

The trustee for the Club's Amateur Radio Club Station license callsign WW8TF is: John W. Wagner, 376 Cardinal Dr, Rittman OH 44270